Services
Our services are tailored to render comprehensive organisation – wide needs. These include;
Accountancy
Audit and Assurance
Tax and Compliance
Consultancy and Advisory
Business Re-engineering and Re-structuring
Investigations
We offer wide range of accountancy services. In situations where proper books of account have not been kept or are incomplete, or damaged, we offer to make all the necessary entries and keep proper books sufficient enough to enable an audit. In such situations the following books are opened and updated;
General Ledger
Cash and Bank Books
Sales and Debtors Ledger
Purchases and Creditors Ledger
Petty Cash Book
Stores and Stock Book
Any other book necessary
We offer audit and assurance services to our clients. This is done based on the engagement terms of the audit. These tasks are carried out during an audit, but not limited to the following;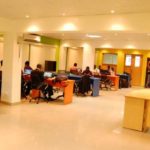 Inquiring of management and others to gain an understanding of the organization itself, its operations, and financial reporting
Evaluating and understanding the internal control system and administering internal control questionnaire
Performing analytical procedures on expected or unexpected variances in account balances or classes of transactions
Testing documentation supporting account balances or classes of transactions
Observing the physical inventory count
Confirming accounts receivable and other accounts with a third party
At the completion of the audit, the auditor may also offer objective advice for improving financial reporting and internal controls to maximize a company's performance and efficiency.
Express opinion on the Financial Statement
We offer tax and compliance services to our variety of clients. These services include;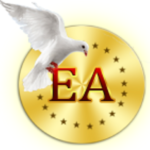 Registration of clients with the tax authorities for acquiring tax identification number (TIN)
Helping organisations reduce their tax risks within the framework of the law
Through our dispute resolution mechanisms, we help organisations resolve tax disputes with the relevant tax authorities
We manage tax accounting and engage tax authorities
We identify and meet organisations compliance obligations, and help them in tax planning
Tax filing, and processing of tax clearance certificates from the relevant tax authorities
When a company is having trouble making payments on its debt, it will often consolidate
and adjust the terms of the debt in a debt restructuring. After a debt restructuring, the payments on debt are more manageable for the company and the likelihood of payment to bondholders' increases. A company restructures its operations or structure by cutting costs, such as Payroll, or reducing its size through the sale of assets. This is often seen as necessary when the current situation at a company is one that may lead to its collapse. We help our client to restructure their Business.
This unit in conjunction with the consultancy and advisory services unit help our clients achieve the following;
Cost reduction and identification in process redundancy for optimal operations
Core process redesign and elimination of unproductive management layer
Help to reorganize teams and save cost and cycle time.
Help accelerate information flow, minimized errors, and prevent reworks.
Help improve quality of service and enhance customer satisfaction.
Re-define ownership of processes for optimal performance.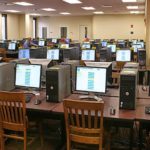 We also engage in investigations. This is based on agreed terms and conditions of the investigation. We do the following as regard investigations;
Help organisation discover conflict of interest, bribery and extortion
Asset misappropriation
Financial statement fraud
Acts of corruption, fraud and misappropriations